SIGN UP LAP LANES - Click below: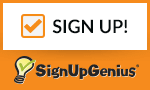 Reserve your spot for various pool activities
Please limit your reservation to one /day and no more than 24 hours in advance - we appreciate your consideration to allow everyone to have an opportunity to enjoy our pool once again
Until we can welcome members back to the Y with full services, we are working hard to prepare our facilities and staff to meet the requirements of our state and follow the guidance of local health experts to ensure health and safety. 
While our Y may open initially with limited services, there is no limit to the appreciation and love we have for our members, and we are grateful to you for continuing to #StaywithUs as we work to provide exceptional service in challenging circumstances. 
BE SAFE AND LEARN TO SWIM
Swimming at the Y helps people thrive—in and out of the water. Swim lessons provide kids and teens with the opportunity to set goals and achieve success, learn water safety and enjoy swimming as a form of exercise. Through swimming lessons, swim teams, lap swimming and more, the Henderson Family YMCA provides a safe environment for swimmers of all ages and abilities.