OUR MISSION
To put Christian principles into practice through programs that promote healthy spirit, mind and body for all.
Hours of Operation
Henderson Family YMCA
(252) 438-2144
Mon- Fri 6:30 am - 6:30 pm
Sat - 8:00 am - 2:00 pm
Closed Sunday
TO RESERVE YOUR SPOT FOR




POOL ACTIVITIES CLICK BELOW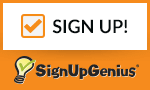 TO RESERVE YOUR SPOT FOR




OUTDOOR FITNESS CLASSES CLICK BELOW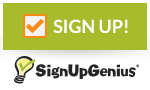 FROM AN
iPhone, iPod, iPad or Android
DOWNLOAD OUR MOBILE APP TO STAY CONNECTED!
OR SCAN HERE FROM YOUR PHONE
WHAT'S HAPPENING AT THE Y?
The news that the full re-opening of the Y has been postponed is yet another challenge that is brought on by the COVID-19 pandemic.  We continue to wait for legislation to allow us to re-open fully in a safe and responsible way.  The health and safety of our members and community will always be our highest priority.  While we are anxiously awaiting to open our fitness centers and gyms for indoor exercise, we are grateful for the opportunity to continue offering outdoor fitness, pool activities and summer day camp.  We love seeing our members again and appreciate your understanding as we follow all federal, state and local guidelines.
Each of us play an important role in the effort to help maintain a safe and healthy environment for all that are in our care. The Y has implemented health and safety requirements which are in line with the CDC guidelines by requiring all staff and members to practice social distancing (wait 6 feet apart) and to wear face coverings in and around our facility (with the exception of fitness activities).  We will also continue to screen staff and members prior to entry into the facility for temperature and symptoms.  We continue to maintain capacity restrictions in the aquatics area, fitness activities and camp.  Reservations for pool and fitness activities are required and can be accessed on our mobile app or website.  Sanitizing stations are available throughout our facility while water fountains are temporarily unavailable.
When we work together to practice and adhere to these health and safety precautions, we believe we lower the potential for exposure and spread of COVID-19. However, with the growing awareness and realization of the inherent risk of COVID-19-positive individuals existing today in any public place where people are present, we ask that you, along with all of our members, please consider your exposure risk and overall health before entering our facilities. As with any public health issue, the health department is the local authority for the safety of our community. So, we'll continue to closely adhere to and follow their guidance on matters related to the health and well-being of those in our care.
BACK TO SCHOOL ACADEMY
With the start of the school year looking very different this year, we understand the changing needs and are here to help your student transition back to the upcoming 2020-2021 school year by offering two options with our YMCA Back To School Academy.  We have a FULL TIME option for all day care Monday through Friday.  Also we have a flexible PART TIME - HYBRID option.  Both will include benefits such as academic times, play time (indoor/outdoor), swim time and activities including Robotics.  Hours are 7:30 am to 6:00 pm.  A new option that is now available is AFTER SCHOOL ONLY 2:00 pm to 6:00 pm.  Also, pick up from Vance Charter is available.
The health and safety of our members and staff will continue to be our top priority.  We are committed to providing a safe, fun and enriching environment.  Our Y Back To School Academy is more than child care, it's an opportunity to learn, create, play, empower and grow.  We are ready to do Back To School Together!  Click here for more information.
To help us plan and prepare and to ensure a spot for your child, we ask you to please register (click the link above). 
Download information and schedule here.  
MEMBERSHIP BENEFITS
With the Y, you're not just a member of a facility; you're part of a cause. With a shared commitment to nurturing the potential of kids, improving health and well-being, and giving back and supporting our neighbors, your membership will not just bring about meaningful change in yourself, but also in your community.
NATIONWIDE MEMBERSHIP
We will begin this service in a later Phase once restrictions are relaxed by the Governor.  
Nationwide Membership enables Y members to visit participating Ys across the US while away from home.
COACHING & TRAINING
We will begin this service in a later Phase once restrictions are relaxed by the Governor.  
New members can enjoy 3 free visits with our Wellness Staff
KIDS ZONE & NURSERY
We will begin this service in a later Phase once restrictions are relaxed by the Governor.  
Take advantage of Kids Zone and Nursery programs while you work out. Leave your kids with us for active and engaging fun.
We are a proud grant recipient from Triangle North Healthcare Foundation.