Hours of Operation
Henderson Family YMCA
(252) 438-2144
Monday-Friday 5 am - 8 pm
Saturday 8 am - 2 pm
Sunday 1-5 pm
Pool Hours
Monday-Friday 6 am to 7:45 pm
Saturday 8 am - 1:45 pm
Sunday 1 - 4:45 pm
*Lap lanes - 1 hour slots*
To reserve your lane
click below: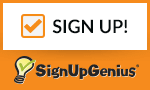 Reservations no longer required
for fitness classes.
From an
iPhone, iPod, iPad or Android
Download our MOBILE APP to stay connected!
or SCAN here from your phone:
WHAT'S HAPPENING AT THE Y?
Kid Zone & Nursery are BACK!!!
Beginning Monday, January 24th
 Monday-Thursday 
5:15pm-7:45pm
Kid Zone
(Multi-Purpose Room)
Ages 6 -12 years old
Nursery
Ages 12 weeks - 5years old
Nursery will be limited to 6 spots at each allotted time spot
5:15pm-6:30pm &
6:30pm-7:45pm
Sign up required - Click here to reserve your spot!
*Morning nursery
is not available YET
 however, we will add once
proper staffing is in place*
CAMP CARE
Reserve your spot in our YMCA After School Camp!
The health and safety of our members and staff will continue to be our top priority.  We are committed to providing a safe, fun and enriching environment.  Our YMCA  Camp is more than child care, it's an opportunity to learn, create, play, empower and grow.  Click here to register today.
We also offer financial assistance - click here for an application.
MEMBERSHIP BENEFITS
With the Y, you're not just a member of a facility; you're part of a cause. With a shared commitment to nurturing the potential of kids, improving health and well-being, and giving back and supporting our neighbors, your membership will not just bring about meaningful change in yourself, but also in your community.
NATIONWIDE MEMBERSHIP
Nationwide Membership enables Y members to visit participating Ys across the US while away from home.
COACHING & TRAINING
New members can enjoy 3 free visits with our Wellness Staff
KIDS ZONE & NURSERY
Take advantage of Kids Zone and Nursery programs while you work out. Leave your kids with us for active and engaging fun.
We are a proud grant recipient from Triangle North Healthcare Foundation.