Welcome back to indoor fitness!
Click here
for more reopening details.
Waivers are required.
Click here
to complete your waiver online.
Masks must be worn at all times inside the Y.
New Fitness Classes!
* Fitness Fusion with Candace Tues. 9 am & Thurs. 10:15 am *
* Making Waves with Ellen Thurs. 9:30 am *
* Indoor Cycling with Candace Fri. 6 pm *
* Burnout with Willie Livingston Sat. 11:30 am starts April 10*
Hours of Operation
Henderson Family YMCA
(252) 438-2144
Mon-Fri 5 am - 8 pm
Mon-Fri Pool 6 am-7:30 pm
Wellness Closed Daily (M-F)
2-3 pm for cleaning
Sat  8 am - 2 pm
Sun 1-5 pm
*LAP LANES ONE HOUR SLOTS*
TO RESERVE YOUR LANE


CLICK BELOW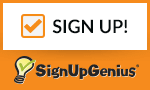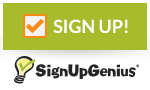 FROM AN
iPhone, iPod, iPad or Android
DOWNLOAD OUR MOBILE APP TO STAY CONNECTED!
OR SCAN HERE FROM YOUR PHONE
WHAT'S HAPPENING AT THE Y?
The Henderson Family YMCA is committed to the health and safety of our members, staff and community.  On November 23, Governor Cooper announced stricter mask requirements to slow the spread of COVID-19.  Beginning Wednesday, November 25, masks will be required at all times inside YMCA facilities, including while exercising.  Wearing a mask not only keeps our friends and family safe, it is critical to keeping our YMCA open.  Please note:  Wellness Areas and Free Weight Room are closed Monday through Friday from 2-3 pm for cleaning. To help save you time before you return, go online here to complete the required updated waiver form. 
We are working hard to keep your Y clean and safe.  To learn more about our efforts and what you should do to prepare for your visit, click here.  Lap lane use and fitness classes will continue requiring reservations.  We love seeing our members again and appreciate your understanding as we follow all federal, state and local guidelines.  Thank you for doing your part to stop the spread.  Most of all, thank you for being a part of the YMCA.
BACK TO SCHOOL ACADEMY
Navigating the school year during the pandemic continues to be challenging.  We now have 4 options of child care to help parents meet their student's changing needs. 
FULL TIME  7:30 am - 6 pm Monday through Friday
HYBRID Less than 5 full days (4 afterschool and 1 all day) 
AFTERSCHOOL ONLY 2-6 pm Monday through Friday
ONE DAY ONLY One full day 7:30 am - 6 pm
All options now include breakfast, lunch and snack!
The health and safety of our members and staff will continue to be our top priority.  We are committed to providing a safe, fun and enriching environment.  Our Y Back To School Academy is more than child care, it's an opportunity to learn, create, play, empower and grow.  We are ready to do Back To School Together!  Click here for more information.
We also offer financial assistance - click here for an application.
MEMBERSHIP BENEFITS
With the Y, you're not just a member of a facility; you're part of a cause. With a shared commitment to nurturing the potential of kids, improving health and well-being, and giving back and supporting our neighbors, your membership will not just bring about meaningful change in yourself, but also in your community.
NATIONWIDE MEMBERSHIP
We will begin this service in a later Phase once restrictions are relaxed by the Governor.  
Nationwide Membership enables Y members to visit participating Ys across the US while away from home.
COACHING & TRAINING
New members can enjoy 3 free visits with our Wellness Staff
KIDS ZONE & NURSERY
We will begin this service in a later Phase once restrictions are relaxed by the Governor.  
Take advantage of Kids Zone and Nursery programs while you work out. Leave your kids with us for active and engaging fun.
We are a proud grant recipient from Triangle North Healthcare Foundation.