HEALTH & WELLNESS
Find the newest Y classes & programs.
SIGN UP REQUIRED FOR FITNESS CLASSES:
SilverSneakers, Yoga, Zumba, 
Body Sculpt/Boot Camp & Step with Bobbie
NEW CLASSES
:
* Fitness Fusion with Candace Tues. 9 am & Thurs 10:15 am *
* Paddle with Patty Tues. 9:30 am *
* Making Waves with Ellen Thurs. 9:30 am *
* Burnout with Willie Sat. 11:30 am - May 15 *
To sign up, click below: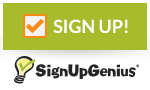 Sign up is required for all fitness classes so we can maintain proper social distancing and reduced occupancy in our facility to meet the requirements of our state and local health experts to ensure health and safety. 
Y members can continue to take advantage of our
Virtual YMCA
---